Macy's, the company's largest retail brand, has been a source of style for generations of customers. Macy's offers the most convenient and seamless shopping experience, with one of the nation's leading e-commerce platforms powered by macys.com and a mobile app, partnered with a countrywide network of locations, delivering exceptional bargains in clothes, home, cosmetics, accessories, and more. Through an off-price assortment at Macy's Backstage and carefully curated and smaller store model, Market by Macy's, Macy's gives customers even more choices to shop and own their style. Every year, Macy's gives millions of people unique experiences and helps them celebrate exceptional moments, large and small, to build a brighter future with bold representation that gives workers, customers, and communities greater voice, choice, and ownership.
Macy's Inc. announced a 12 percent year-over-year growth in online sales for the fiscal fourth quarter ending Jan. 29, 2022, and a 36 percent increase over fiscal 2019. Macy's ecommerce operations are profitable,shops combined with ecommerce will be critical to the company's future.
the role of retailers has altered with customer buying behaviours. "The interaction of digital and physical assets is crucial, and committed to long-term multichannel sales growth."
Macy's target to put digital part of its epicentre:
The Firm believed that omnichannel, in combination with the acceleration of key Polaris activities, would provide greater value to shareholders than separating digital and physical assets and continuing to operate as a single, fully integrated company. "We are more confident in our route forward as one integrated organisation," Macy's CEO Gennette said. The Board's review reiterated belief that they are on the right track, and also gave more clarity on a number of initiatives that might be accelerated to generate more value for shareholders. The team will keep working to give Macy's, Inc. and all of its stakeholders, including shareholders, coworkers, and consumers, an even bolder and brighter future.
They determined that combining a successful digital platform with the national footprint will generate higher value to shareholders than separating the digital and physical assets in every scenario studied." This was true at both the corporate and brand levels of Macy's, Inc."
Macy's also highlighted many other digital and merchandising initiatives, including its new marketplace, in addition to omnichannel. Macy's anticipates its marketplace to help the retailer expand its categories and brands while also allowing it to adapt more quickly to buyer preferences, according to the company.
macys wants to establish a curated digital marketplace in an effort to extend its offering in existing categories and brands while also introducing a variety of new areas, according to the retailer. With an expected launch in the second half of 2022, the store will curate third-party shops and brands to sell their products on macys.com and bloomingdales.com.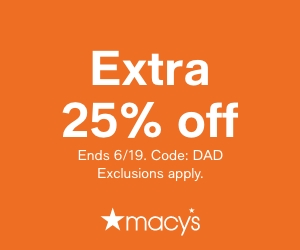 The platform will be launched in collaboration with enterprise marketplace technology provider Mirakl. Mirakl's dynamic platform capabilities will be easily integrated into Macy's and Bloomingdale's architecture, enabling the evolution of strategies over time. Within Macy's curated marketplace,
$8.67 billion in net sales, rising 27.9% from $6.78 billion in 2020 and 4.0 percent from $8.34 billion in 2019.
On an owned-plus-licensed basis, comparable sales climbed 27.8% compared to Q4 2020, and 6.1 percent compared to Q4 2019.
$1.43 billion in net income, compared to $3.94 billion in net loss in 2020 and $564 million in net income in 2019.
The conversion rate at Macys.com was 4.24 percent, up 13 percent from fiscal year 2019.
Consumers who shop in shops and online at Macy's spend 1.5 to 3.5 times more than those who exclusively buy online. They also shop 3.0 to 3.5 times more frequently than single-channel shoppers, according to Macy's. The average expenditure of multichannel shoppers climbed 10% in 2021 over 2019, and they are shopping at the same frequency in 2021 as they were in 2019.
According to Macy's, online sales in markets with stores are three times higher than in markets without stores. Furthermore, Macy's is working to make its locations fulfilment centres for online orders via curbside collection, same-day delivery, and online pick up in store. 
In an uncertain climate with greater inflationary pressures, rising interest rates, and cost constraints caused by fresh supply chain interruptions owing to the war in Ukraine, the company is preparing for low single digit sales growth.
Develop new company categories using their online marketplace.
Engage and retain first-time Macy's consumers through personalisation efforts that persuade them to shop again this year.
Markets are being "infilled" with off-mall concepts including Bloomies, Market by Macy's, and Backstage.
More location-level pricing should be used. This will allow stores to keep their own degree and depth of promotional efforts, allowing them to compete more successfully in their respective local marketplaces. "Each store can now have a distinct depth of promotions, even though it has five areas."
Make use of Macy's media network, which allows merchants to spend marketing dollars to promote purchases on Macy's.com or Bloomingdales.com.
Boost Macy's real estate monetization initiatives. Macy's now has ten developers on the lookout for new projects. This is an increase from the five developers that were previously investigating these options.
In 2022, Macy's hopes to achieve a gross margin of 38 percent, up from the mid-30s in previous years. Mitchell claims that the corporation is relying more on forecast demand to make purchasing decisions. He also predicted that SG&A would rise as the company invests in better-trained salespeople and automates the supply chain. The supply chain is decades old, and automation is scheduled for 2023 and 2024. With everything going on, owners should expect a steady but growing dividend.
"Wow, that's a great line." I don't believe you purchase fashion. Fashion, I believe, is that search, that thing you're always looking for. It's not about purchasing. That's what you'd like them to do, but that's not what the customer is thinking."