A make-up bag with the correct supplies will always come in handy, whether you're a college student or just starting a new career. A collection of beauty products every girl needs in her suitcase, Hundreds of beauty products are available on the market. Stores provide everything from specialist shampoos to lotions designed exclusively for your hands. Everything might seem overwhelming when looking for things. Self-care often takes a second seat while attempting to excel at work, get in a workout, and maintain a healthy social life finding a beauty routine that works for you can be even more difficult. With beauty firms continually touting everything as a must-have in your life, it's easy to get caught up in the hype.from a dry shampoo that can repair oily hair in a flash to a refreshing face mist. Here is a list of things that you should purchase:
CONCEALER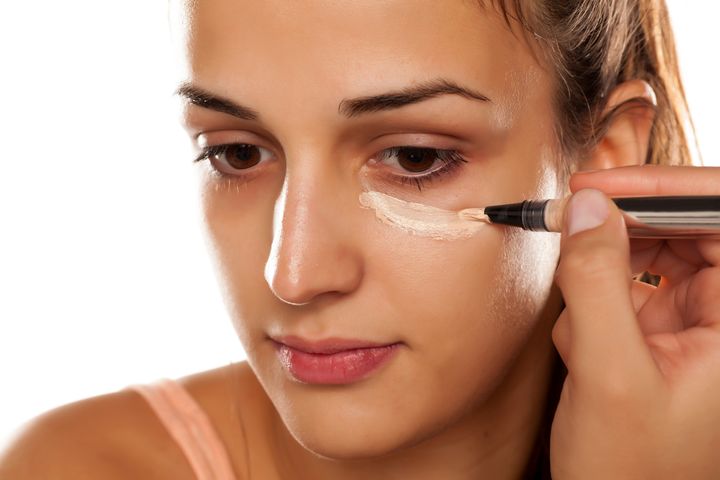 It's time to acquire the mystical art of concealing instead of losing sleep over dark circles and wailing over every acne and redness! The secret to showcasing a beautiful complexion during meetings, the boardroom, the classroom, or at breakfast is masking subtle defects like the occasional pimple and an uneven skin tone. Here's where you can find your new best friend. For tiny flaws, we use Maybelline New York Fit Me Concealer, and for major problems like dark circles, we like L'Oreal Paris True Match Le Crayon Correcteur.
DRY SHAMPOO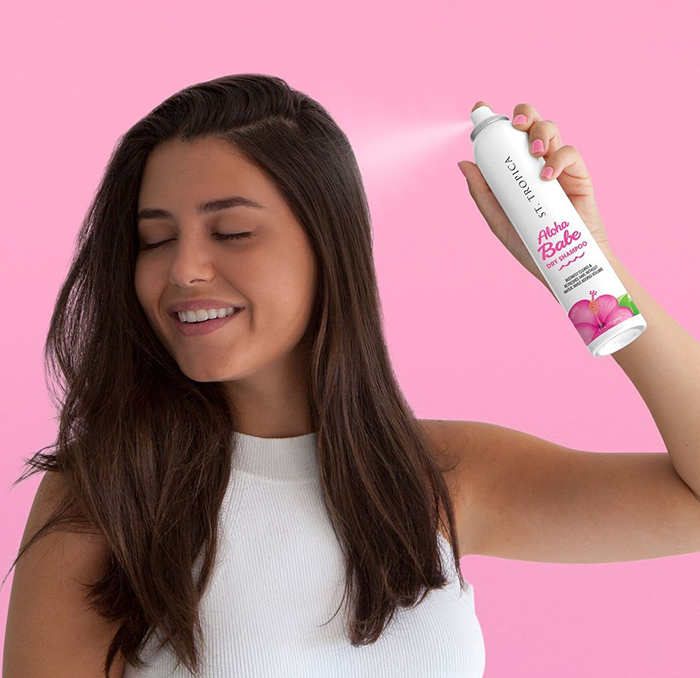 Miracles are needed by busy women. Like bouncy, freshly cleaned hair, but without the shampoo. When a shampoo-blow dry isn't a possibility, dry shampoo comes to the rescue. Without a drop of water, the powder mix absorbs excess oil, dirt, product buildup, and odour to refresh your look. Batiste Dry Shampoo Instant Hair Refresh Clean, Osmo Day Two Styler Dry Shampoo, or BBLUNT Back To Life Dry Shampoo For Instant Freshness Beach Please are all good options.This spray will absorb excess oil without using any water. Keep this bottle on hand to quickly restore fresh, abundant hair.
SUNSCREEN LOTION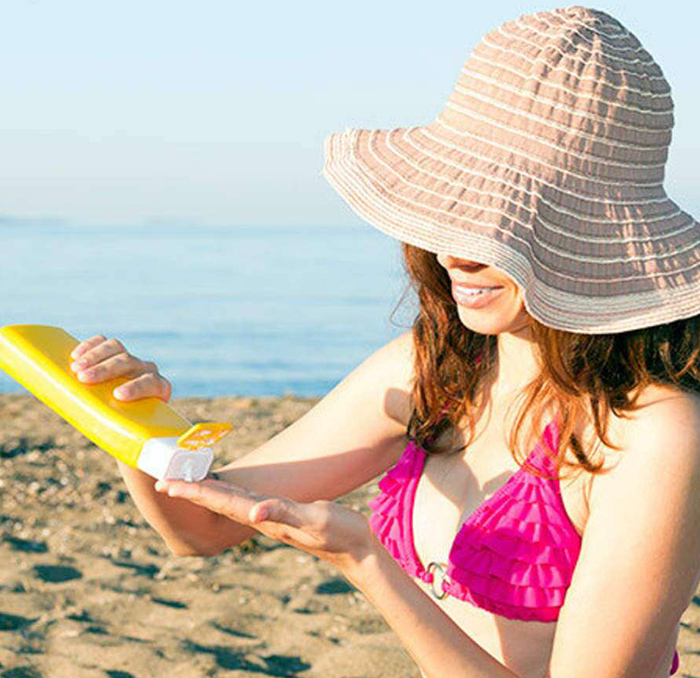 Sunscreen isn't just for the summertime. It's a useful product that shields your skin from the sun's rays and reduces the chance of sunspots and burns. A sunscreen that is appropriate for your skin is an absolute beauty must-have! Sunscreens with an SPF of 30 or above and "wide spectrum" protection provide protection against hazardous sun exposure. Apply a layer of sunscreen to your skin after applying your normal face moisturiser and body oil. In the summer, you can keep sunscreen on your person and reapply it throughout the day.
LIP BALM & LIPSTICK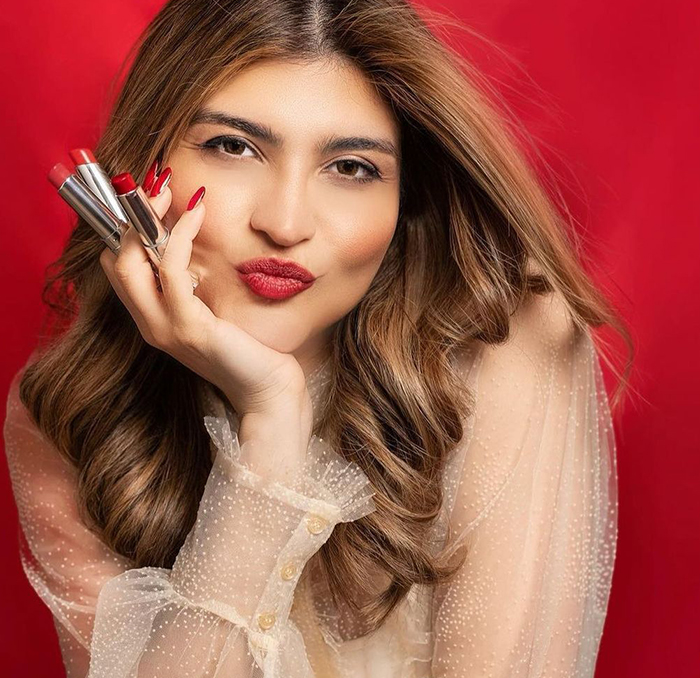 A nice lipstick or lip balm may give colour and gloss to your lips. To look great, you don't need a lot of lip cosmetics. All you need are a few colours you enjoy. You might also consider the many events that you frequently attend. Perhaps you're looking for a colourful lip colour for dates or trips. You might want a neutral colour for regular wear. Make sure you have at least one lip product, regardless of your choice.You can choose a colour that complements your skin tone the best. Lipstick may instantly improve your complexion. And a red lipstick can be used as a dark circle concealer, while a pink lipstick can be used as a blush.
FOUNDATION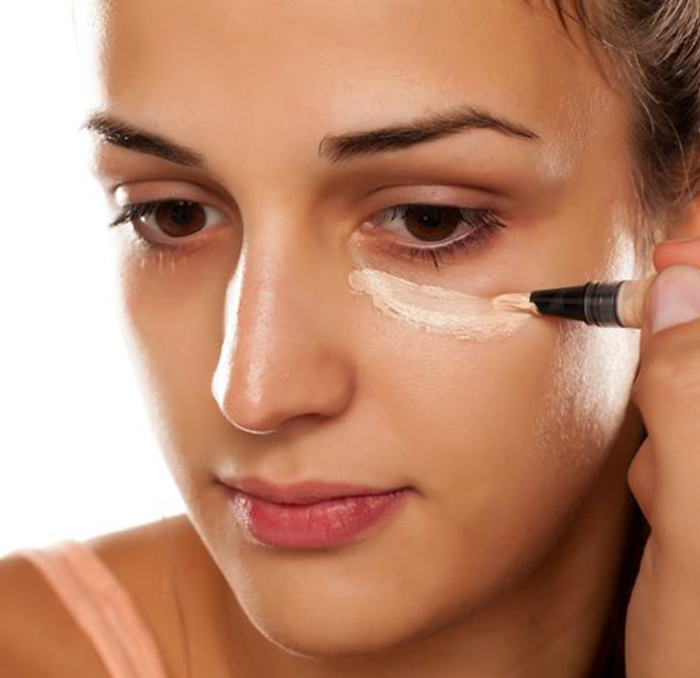 The foundation is the base of your cosmetic appearance. As a result, having a good one that matches your skin tone is vital. Furthermore, the appropriate foundation formula can conceal flaws, blur imperfections, and produce a smooth canvas overall. It's crucial to remember that not all foundations are created equal. Different foundations will work for you depending on your skin type.
WIPES FOR THE FACE AND HAND
You're filthy and sweaty. You're too exhausted to remove your makeup. You've been on public transportation for hours, clinging to filthy rails. Face wipes and hand wipes are lifesavers that must always be kept on hand. Sleeping with your makeup on is the worst thing you can do to your skin (besides eating junk and smoking). Keeping hand wipes on hand is also the most effective strategy to avoid germs that can cause colds and diseases.
BODY OIL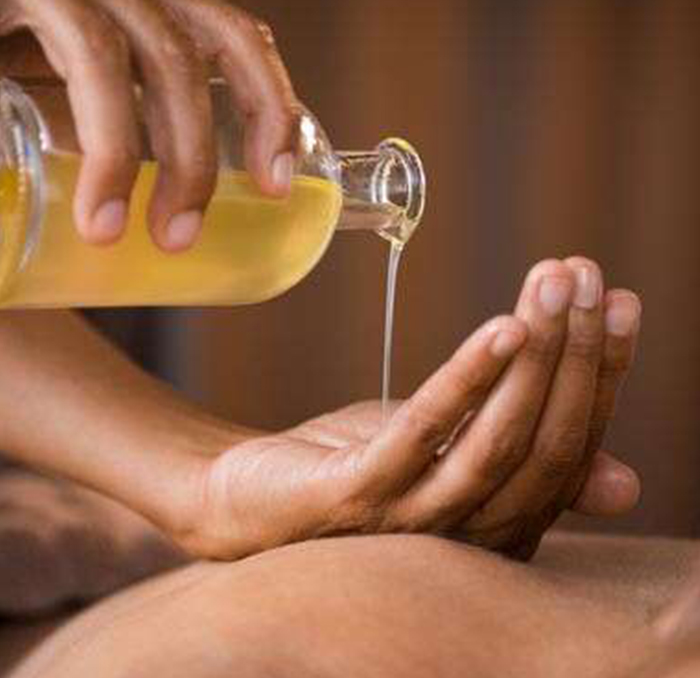 Body oil is the key to silky, nourished skin. Body oils should be kept on hand and applied after showers or throughout the day. Body oil will become an important element of your beauty routine during the colder months because it hydrates the skin without leaving a thick layer of product on your body. Natural body oils like olive, castor, and avocado oil will absorb into your skin and keep you hydrated all day.