A French sports goods store that began operations in 1976 in Lille, France and has since grown to become the world's largest sporting goods shop.
They have over 11,000 locations in 38 countries (with more on the way) and generate over $10 billion in yearly revenue.
Decathlon is your one-stop store for all things sports. Decathlon develops innovative and reasonably priced apparel and sports equipment to convey the joy of sports to people all over the world. Decathlon is known for selling high-quality goods at extremely low prices.
Decathlon has a specialized research and development team for athletic items and equipment. They go through different testing and generate the latest inventive ideas with a specialised product development and design staff, registering up to 40 patents per year. Each brand is associated with a certain sport or range of sports. Decathlon's main goal is to make sport accessible to everyone in the world since they believe sport has the ability to transform the world. They expect to assist, motivate, and guide people through a variety of sporting activities as a corporation.
The Decathlon Group is enormous.They are France's third largest R&D facility, with the upstream conducting research to determine the demands of athletes.
They also analyse the mechanics of what the brand is giving against what the user expects.
A diverse assortment of sporting equipment is available
They offer a large choice of products for beginners and experts in various sports, which are only accessible at Decathlon stores. It is not just a sports clothes store, but also a store where you can buy sports gear and equipment. Their brand teams create technical, well-designed, and simple products with a fantastic combination of colours for men, women, and children at the lowest feasible rates. They suit the bill since need is the mother of invention. Decathlon stores appear to have everything, from golf clubs to swimming hair towels, all under one roof.
For all size and shape
What frustrates us the most as customers is when we like a product but can't find it in the proper size. But, rest assured, this is not the case with Decathlon apparel. Many brands only provide clothing in sizes up to XL (extra-large). Decathlon clothes sizes span from XXL to XXXL, and shoe sizes range from UK-12.5 to US-13, leaving customers incredibly delighted.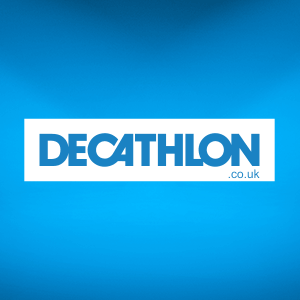 Reasonable price and unique designs
They are industrial partners with their global suppliers and manage and own their designs, production, logistics, and distribution.They keep quality products affordable by being so hands-on and taking out any form of middleman, and they pass the savings on to you.
Decathlon has fine-tuned its strategy and broadened its reach over the last four decades. Today, the name is associated not only with high-quality materials and reasonable pricing, but also with the development of environmentally friendly, innovative, and cost-effective manufacturing procedures. With over 80 different sports and in-house brands, the company currently caters to a wide range of activities and styles.
The Decathlon difference, on the other hand, begins long before the products hit the stores. Decathlon is able to intelligently recognise and handle consumer needs thanks to its focus on research and development. The company is constantly increasing its inventory, filling market gaps and improving on existing products.
Decathlon's cutting-edge manufacturing method and fully integrated supply chain provide lower overall costs. Decathlon saves even more money while reducing its carbon footprint by reducing the amount of packaging used in its stores and throughout its operations.
Decathlon passes on these savings to customers by offering prices that are much cheaper than those of competitors, as well as comprehensive warranties. Decathlon also offers free shipping on orders of $25 or more for consumers purchasing online.
Decathlon's Trek 100 Jacket (available in men's and women's sizes) is a classic product that won Backpacker Magazine's Editor's Choice award in 2018. The water-saving drop dye process is used to colour the environmentally friendly, lightweight puffy jacket, which is insulated with material created from recycled bottles. The interior of the jacket has been kept grey to save even more water and cut CO2 emissions, saving both money and the environment.
Quechua, Decathlon's in-house outdoor brand, has pioneered similar eco-friendly and cost-effective solutions for its backpacks. Because of cost-cutting changes to the stitching process that utilise less materials and take less time, the Arpenaz 10L Hiking Backpack costs just under four dollars—yes, four dollars. Decathlon has also developed unique packing and shipping methods that allow for more products per box, resulting in less packaging, lower shipping costs, and higher savings for customers.
The secret of Decathlon's success is not rocket science: great prices, creative products, and engaging and efficient stores. However, executing all of these seemingly simple tasks is more difficult than it appears, which is why Decathlon is leading the way in terms of retail experience.